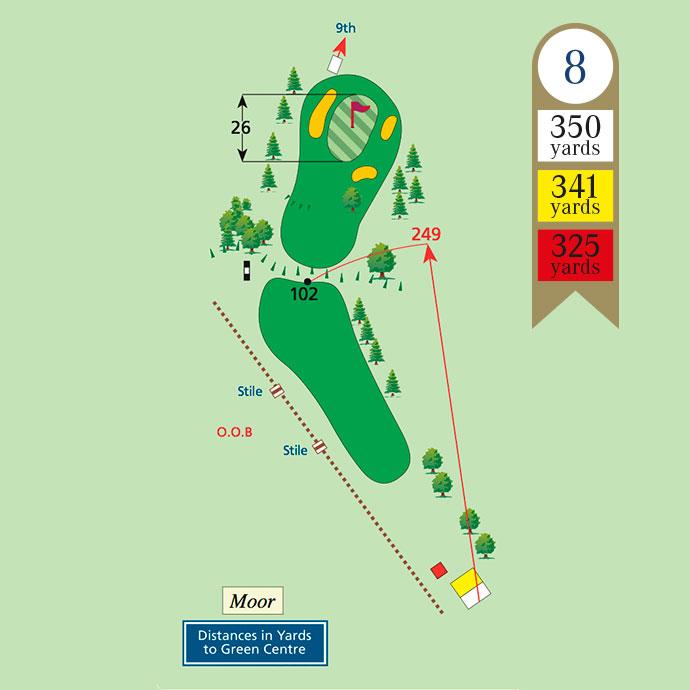 Hole 8 - Moor
The view back towards Ilkley Moor gives this hole its name. A short par 4, the 8th has a right hand dogleg to the green. A straight drive is essential - a three wood often being sufficient to put you in good shape for the approach. But pull one left and you're out of bounds, push one right and you're blocked out by the trees.
There's a steep slope down to the green from the plateau fairway; this gives a satisfying view of a good approach, as long as it's straight. Right or left will find a bunker.
The green is fairly flat but has a slope up towards the back which may need negotiating, depending on the pin position.