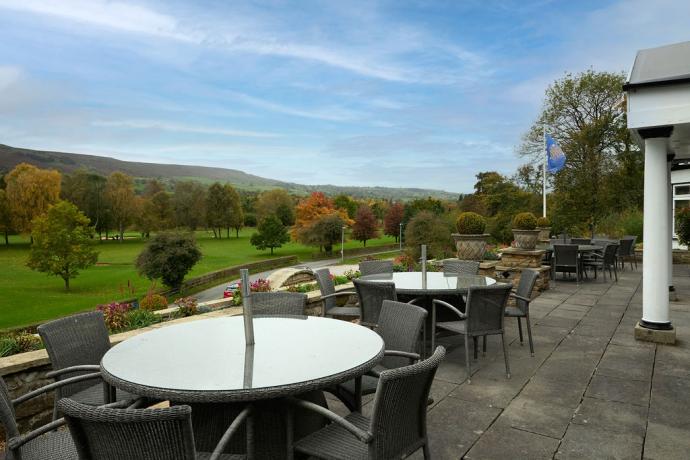 Bar & Dining
The Terrace of our Clubhouse overlooks the eighteenth hole with breathtaking views of the Wharfe Valley and the famous Ilkley Moor beyond.
In good weather, you can sit out here while quenching your thirst with a drink from our well stocked bar or enjoying one of our delicious bar meals.
Inside, we have the Terrace Bar, the 19th and a choice of lounges, as well as our formal dining rooms, the main one of which seats 80 whilst our Card Room, seats 36 or fewer in its more intimate surroundings.
Whilst you're in the bar, you may care to take a look in the 19th to see a ball that was actually hit on the moon. A true story involving a local priest and the Apollo 16 crew.