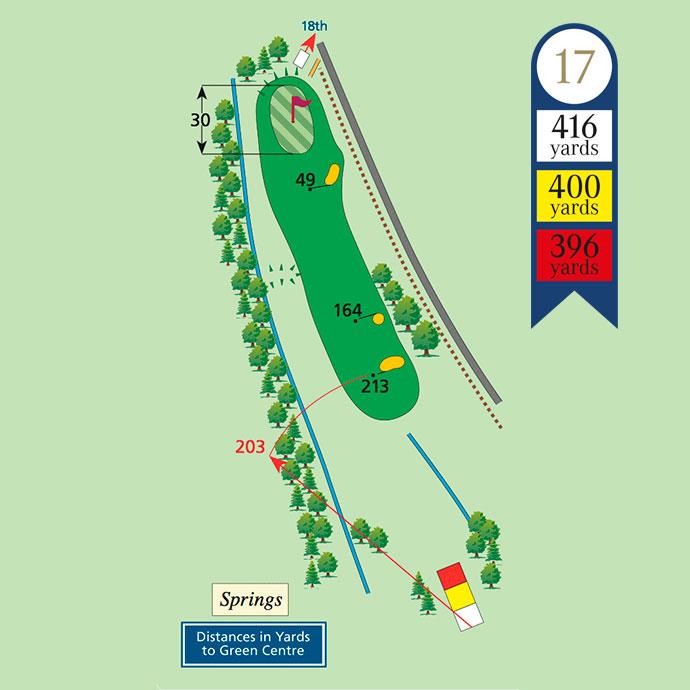 Hole 17 - Springs
There's no respite over the finishing holes at Ilkley and while Springs is a very straight par four, it is long and the narrowing fairway can mean a wayward second puts you out of bounds.
Fairway bunkers down the right are fairly flat and can still give you a chance to hit the green, but another bunker short of the green can catch the mishit.
The green is slightly deceptive - looking dead flat, you can often be surprised by a turn away from the hole. Have a careful look before you putt.
A good score here, though, and you're nearly home and dry...