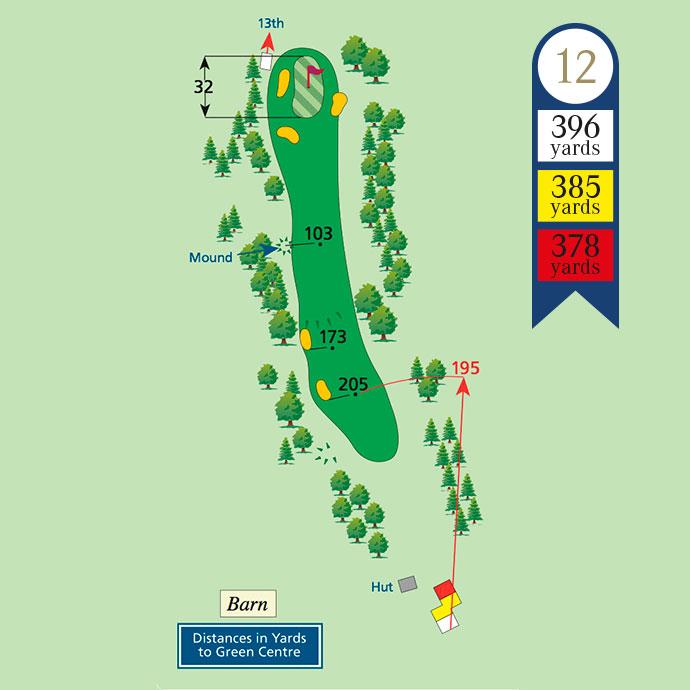 Hole 12 - Barn
Another lengthy par four with a slight dogleg to the right. There's out of bounds on the practice ground to the right and a fairway bunker at driving distance down the left. Your line off the tee is the end of the prominent moor top in the distance.
As you're usually playing into the wind here, the hole can play longer than it looks, although a downhill approach can even this out.
Three large bunkers guard the green which has a diagonal ridge across it, making long putts particularly challenging.