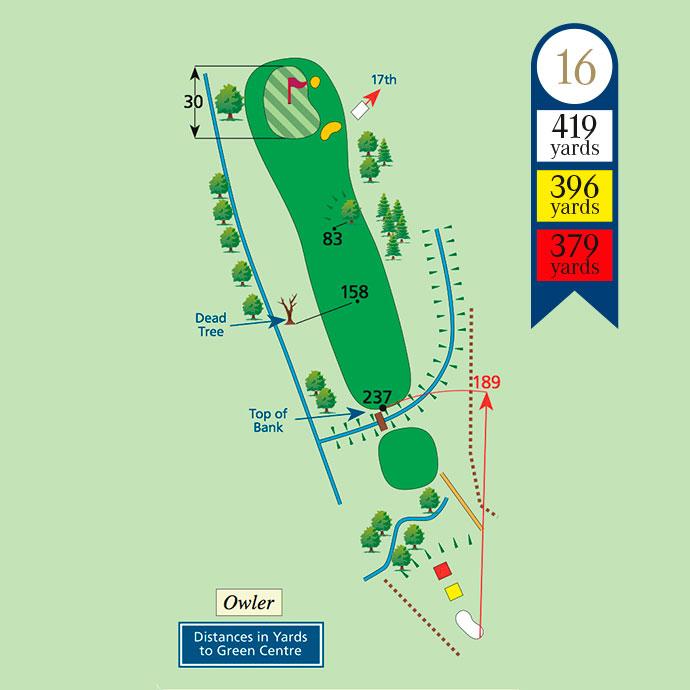 Hole 16 - Owler
Many a good round has come to grief at Owler and standing on the back tee with the wind in your face, you can see why. However, the prevailing wind is normally in your favour and the very elevated tee gives a spectacular view of the Moors, the Cow and Calf and the fairway below.
There are no more satisfying sights at Ilkley than a good drive soaring off over the lake, landing safely beyond the beck far below. Just beware of the out of bounds both left and right.
You'll still need a good second to set up a par, but the real hardwork is done with a well placed drive.