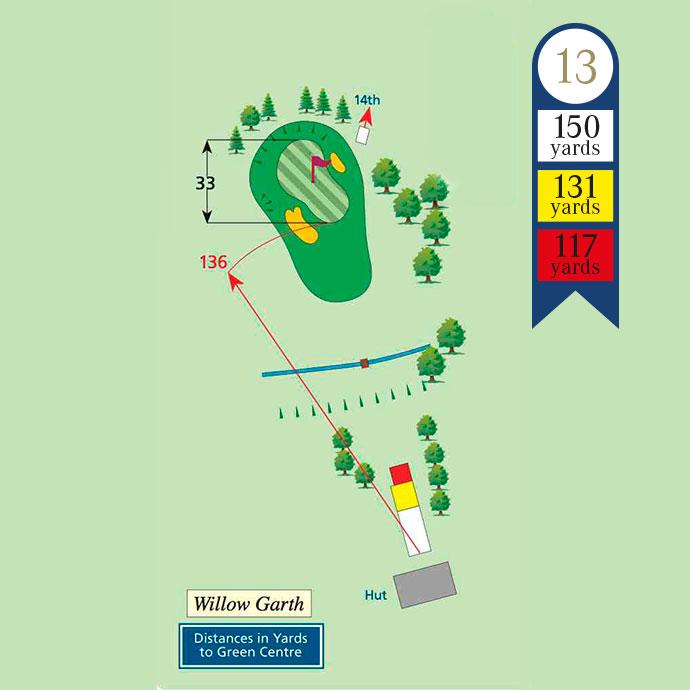 Hole 13 - Willow Garth
An elevated tee gives a great perspective on to the green below. Only a relatively short hit but with two deep bunkers either side of the green's entrance and a steeply sloping green which helps the bunkers gather the underhit shot, this hole should not be underestimated.
If you're playing into a strong wind, an easy eight iron or less can turn into a tricky five or six.
This hole is the first of three that we know the great course architect, Alister MacKenzie, designed in its entirity, and it's quite characteristic of his style.