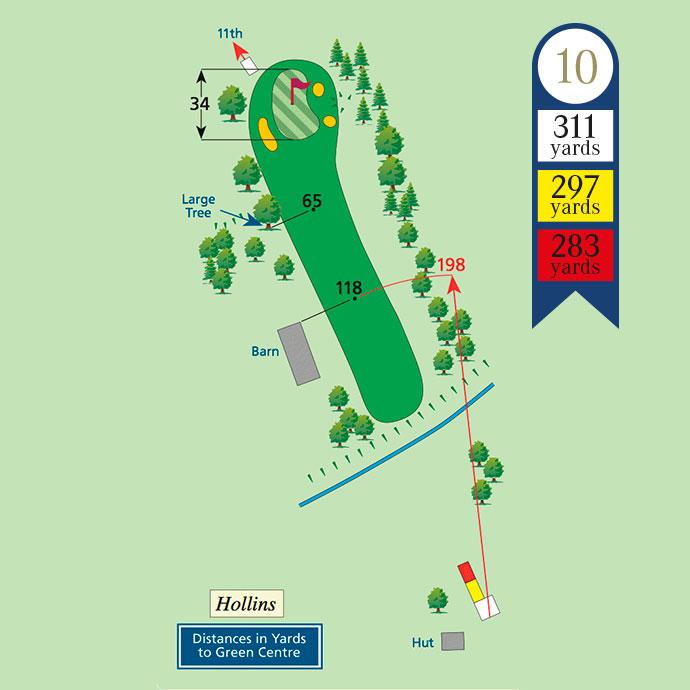 Hole 10 - Hollins
A short par four which is almost drivable and a sure birdie chance, although the drive and view of the fairway is made more difficult by the steep bank 100 yards or so ahead of the tee.
A good tip is to stay slightly left of the line of the flag - if you can see it. It's surprising how often shots aimed directly at the stick are caught in the rough on the right of the fairway, or clip the overhanging branches.
A favourite pin position here is just at the top of the slope at the front of the green. An underhit approach can often find itself drifting back down the slope and into the greenside bunker.