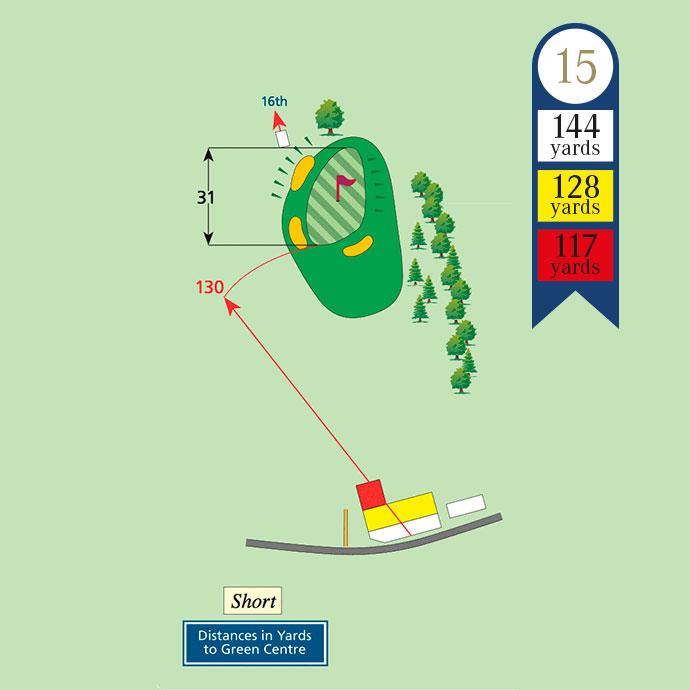 Hole 15 - Short
Alister MacKenzie's mini masterpiece once featured no fewer than eight bunkers but these have been reduced to a more manageable three.
The long bunker protecting the front of the green gives no credit to the underhit shot, and the steep slope off to the right means a leaked tee shot can require a very tricky second to get the ball back on to the putting surface which again slopes steeply back to front.
Miss left and you're also bunkered with a chip requiring the skill of a Seve to get near the pin. Top tip - don't miss the green and long is better than short. In other words, like all golf holes, easy if you play them right!