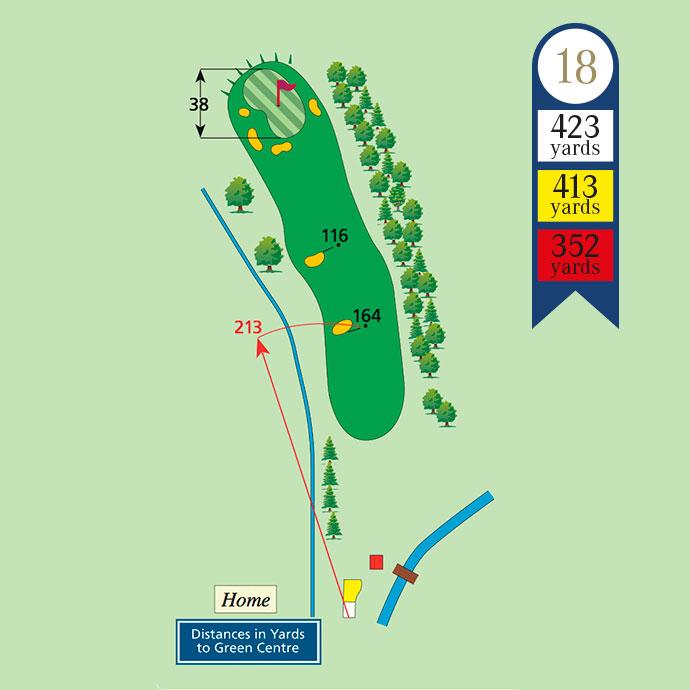 Hole 18 - Home
It's a few years now since the men's tee at Ilkley was moved back 50 yards to take in a corner of the river spur. Imagine standing on the tee with 35 points on the card and glory beckoning but with that fast flowing body of water directly in front of you and over four hundred yards of hole to play.
The line off the tee is over the stump of the old bridge that formerly gave access to the island and the second green. A well hit drive avoiding the bunkers to the left sets up a second to the green and the possiblity of a great finish.
The green slopes from front to back and is well guarded by bunkers on either side, and it's long! Leave yourself a distance to the hole and you could need more than your putter. Walk off with a par and you'll be ready to come back for more.