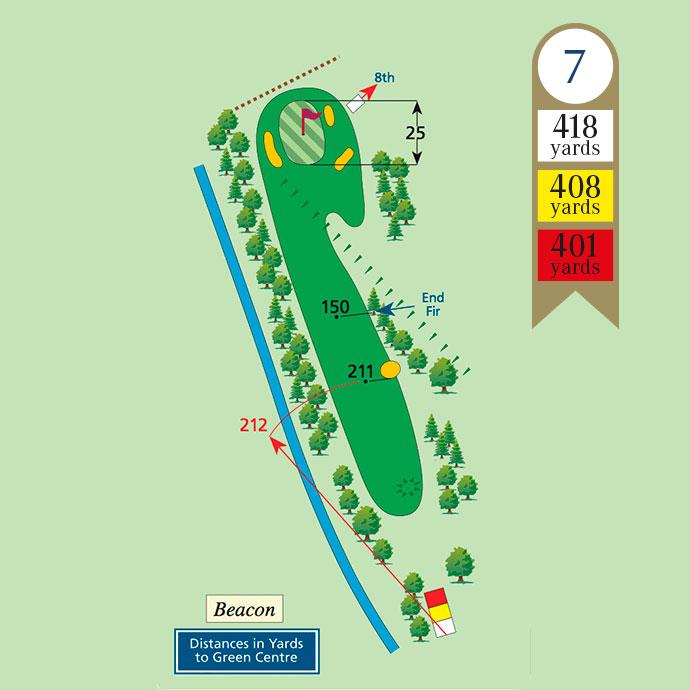 Hole 7 - Beacon
Stroke index 1, so named as the line off the tee is the Beamsley Beacon, high above in the distance. Two good hits will be needed to give yourself the chance of a par.
Fairway bunkers on the right punish the slice that the river on the left can encourage. From the left of the fairway, you can see the weir upstream, thundering past the old Low Mills.
Two large bunkers, right and left, and a sloping green, ensure a challenging approach and finish.