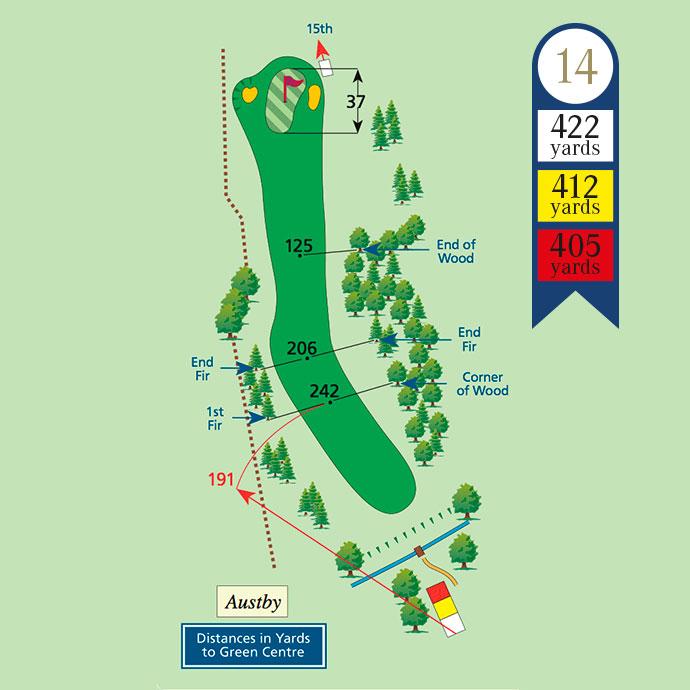 Hole 14 - Austby
Another long par four, with a drive over a steep bank on to the plateau fairway and a dog leg right into the green. Austby is the second of the three holes on the course designed in their entirity by Alister MacKenzie.
Drives slightly left fare better than those to the right which can see the woods block out your second shot. A long approach is needed to hit a long green which slopes from front to back - in classic MacKenzie style.
A steep bank on the left of the green is light rough - in summer with a fortunate bounce you can find yourself with a putt. If it sticks, however, you may have a tricky chip on your hands.