24th February 2022
An evening with Colin Montgomerie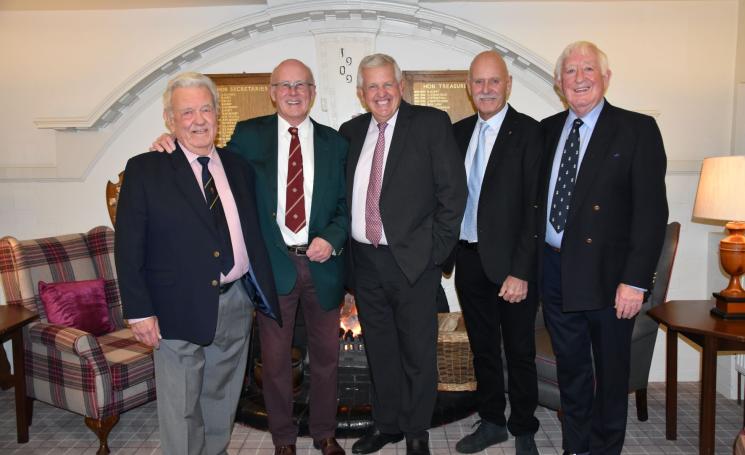 Members of the Club were treated to an extremely entertaining and interesting evening in the presence of Honorary Life Member, Colin Montgomerie OBE.
After a top-quality meal prepared by our chef, Andrew Davey, there was a 'question and answer' session with Monty.
As a former Ryder Cup Captain and eight times European Tour Order of Merit winner, it gave those present a terrific insight into his golfing career.
He fondly remembered the way he began his golf at Ilkley Golf Club, before moving to University in the States and then turning professional. He recounted how he played an incredible nine holes of golf, as part of a job interview to work for IMG, which resulted in them wanting to work for him, rather than the other way around, by representing him as a golf professional.
He talked candidly about his trials and triumphs throughout his career, including coming so close to winning a major, the captaining of the Ryder Cup team, and some of the personalities, good and bad, with whom he has played golf.
After having witnessed the prodigious length Tiger Woods could drive the ball when he first played with him in his rookie year, he quickly realised he could not compete with him off the tee. He therefore decided to be better than Tiger in other areas. Unfortunately, he soon realised that Tiger didn't have any weaknesses when it came to golf.
Colin was pleased to see his friends from his time at the Club and was delighted to see his golf coach and former Ilkley Professional, Bill Ferguson, who coached him as a junior and throughout much of his career.  He also paid an emotional tribute to his main rival and great friend at the Club, Chris Flather, with whom he had some great matches and, in a nice touch, suggested had been the better player at the time.
Also in attendance was another Ryder Cup Captain, Mark James, and Walker Cup Captain, Rodney Foster, both of whom are Honorary Life Members of Ilkley Golf Club.
Our thanks go to Colin for a tremendous evening, and we hope to welcome him back soon.