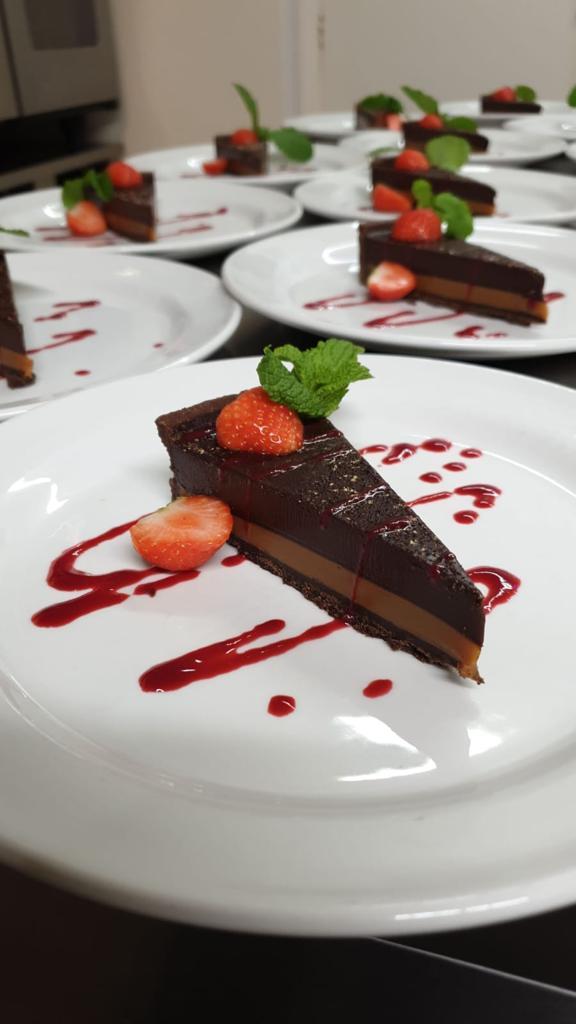 Catering
Ilkley Golf Club's caterer, Andrew Davey, joined the Club in April 2018 and has over 30 years' experience in the catering industry. He has held Head Chef positions for 25 years working in a number of well-respected and busy restaurants and hotels.
Available from 9.00am until 5.00pm Monday to Sunday, the Bar Menu is available every day and has plenty of old favourites as well as new dishes using fresh, quality ingredients. Andrew will be happy to discuss a variety of menu options to cater for your event and can provide bespoke menus to suit all tastes.
Food can normally be provided outside of these hours by giving the caterer at least 24 hours' notice of your requirements.
Lunches and dinners for larger groups of visitors may be pre-ordered – Andrew will be happy to discuss a menu to suit all tastes. Please contact Andrew to discuss – email catering@ilkleygolfclub.co.uk or telephone 01943 607277.